Candidate for World Heritage Tour
---
---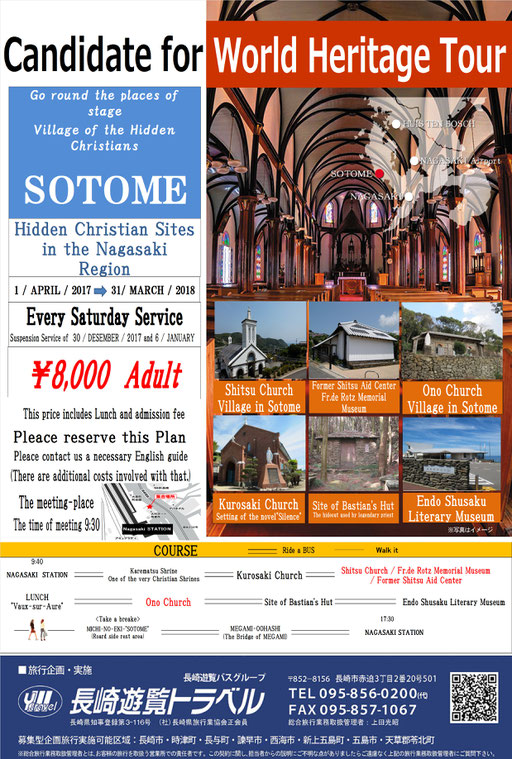 Churches and Christian heritage sites in Nagasaki.
The SOTOME area that plays key role is "KIRISITAN no SATO SOTOME"
---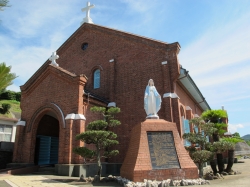 Fr. Marc de Rotz conducted his missionary work using Shitsu Church as a base.The people of Kurosaki wanted to establish their own parish church. but construction did not proceed smoothly. even though Fr, de Rotz assisted with the basic design. Only after his death did the parishioners bring the project to completion .workin together to stacks one by one.
---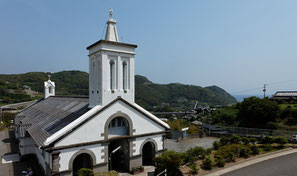 When he encountered the hidden Christians. Fr,Petitjean realized that  there were many other Chiristians hiding in the Sotome region. He appointed Fr, de rotz as parish priest of the Shitsu and Kurosaki districts. On a hill commanding a view over the goto Sea, he established church at his own xepence. A statue of the Virgin Mary that was ordered from France still stands on the bell tower, although the bell is gone up for metal World War Ⅱ 
---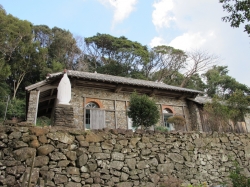 The Koteda family fled their home on the island of Ikitsuki and found refuge in the valley of Ono in 1599. Since it was too far from Shitsu,they set up ther own church on a hillside overlooking the sea. Fr, de Rotz designed the church with distinctive stone walls called "dorokabe" (translated either as "mud walls' or "walls made by de Rotz'). The stone wall was piled up by the parishioners using the natural stones from the aria.   
---
---